For ease of assembly, parts are generally labeled with either a single letter or number, which coordinates with a longer more specific part number listed on pages 3-6 of the assembly instructions. Panels are listed first in the assembly instructions, followed by hardware. If all hardware is missing, it is possible to order a complete hardware bag without listing part numbers for each piece.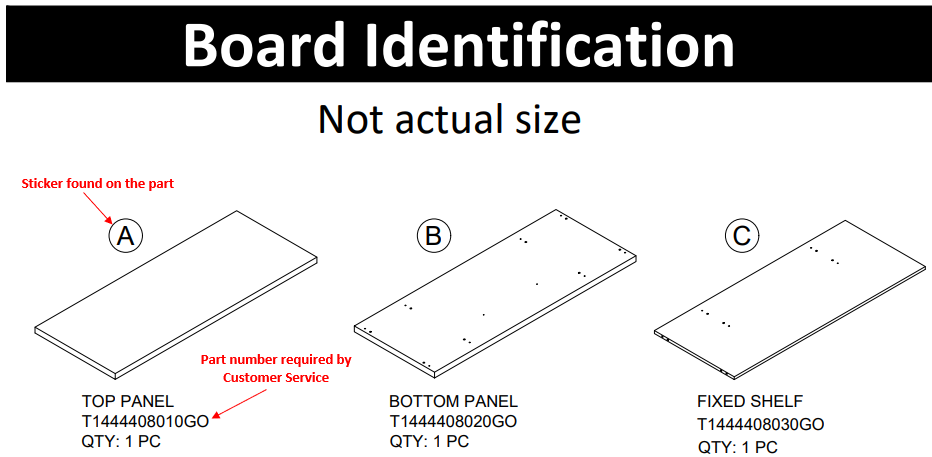 The longer an item stays in production, the more likely it is to undergo engineering or factory changes. While we recycle the single-digit identification letter or number, we do not reuse the part number, and this ensures that you receive the correct piece when making a parts request.
Some changes are more noticeable than others, but even a few millimeter differences can render the wrong replacement part ineffective. Providing the full part number can save a lot of time and frustration if parts are needed.
Below is an example of letter "N" on two different versions of the same TV stand: